Information on hot spring use
Information on hot spring use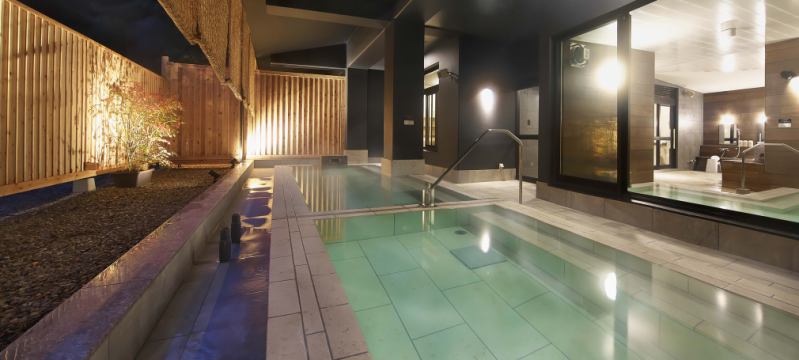 "Kusatsu's hot springs warm the body and soothe the soul."


Open-air bath has created both man Yoo woman hot water as Roten Futatsuyu side-by-side two of the bath in the Source of Sainokawara and Bandai Gensen
You can enjoy the difference in the feel of your skin by going back and forth between the characteristic hot springs.

Source of Sainokawara of Sainokawara is "soft water around" pH 2.1, and the source temperature is 49.3 ℃.
Bandai Gensen Mandai source is a "spicy hot water" with a pH of 1.6 and a source temperature of 95.4 ° C.
There are seven types of Source of Kusatsu Onsen
The Mt Shirane Bandai Gensen is a freshly made hot spring that springs from the foot of Mt. Shirane, and is strongly acidic with a pH of 1.6 and is stimulating.
Kusatsu Onsen is the largest amount of artesian hot springs in Japan.
Hot spring information list
Hot Springs

Kusatsu Onsen (100% natural hot spring)*Does not include artificial hot springs

Open Air Bath

Yes (both men and women (including time change), cannot be reserved)

Private Bath

can be(There are conditions)

Number of baths

[Open-air bath]Man:1 woman:1
[Indoor bath]Man:1 woman:1


Bath usage conditions

Private Bath:Book after check-in(From 1,650 to 2,200 yen)

Hot spring tax

Hot spring tax Adults 150 yen will be charged separately.

Large communal bath equipment

Body soap/cleansing/shampoo/rinse/brush/Hairdryer/Cotton swab/Toner/Emulsion/Hair rubber/Razor

About outpatient bathing

Open Hours:From 13:00 to 16:30
Adult(s):1,000 yen/Children:600 JPY(2-12 years old)
Hand towel sale:150 yen(Takeaway OK)/Bath towel rental:300 JPY(Return required)

Outpatient bathing time in the large communal bath is 1 hour, and car storage is within the usage time.
Please contact us by phone for private baths for outpatient bathing.
tel:0279885011


About private bath

【source】West riverbank
【Hot Spring Qualities】Acid aluminum/Sulfate/Chloride hot spring(Acid hypotonic high hot spring)
【Efficacy】Neuralgia / Muscle pain / Joint pain / Frozen shoulder / Uchimi / Chronic gynecological disease / Cold sensitivity / Skin disease in general / Health promotion etc.

■Guest(Up to 4 people)
Once/45 minutes/From 1,650 to 2,200 yen
Open Hours:14: 00-22: 00/Next morning from 5:00 to 9:00
Reservations are accepted after check-in.

■Chartered outpatient bathing
Adult(s):1,650 yen(1 person)/Elementary school-aged children:1,100 yen/Infants:550 JPY
Face towel:150 JPY(Takeaway OK)/Bath towel:300 JPY(Return required)
Please contact us for your time.(0279-88-5011 / Reservation required)